Dirty Ducts? You'll Never Know Without Our Free Video Inspection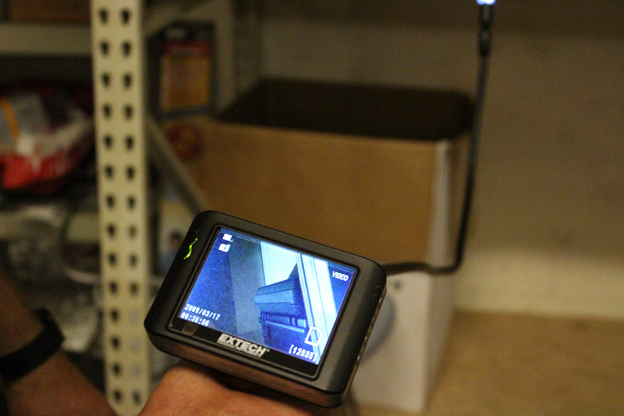 It's wintertime, and the heat is on! It's easy to focus on the furnace this time of year, but that is only one piece of your home's heating system. Just as important are your HVAC ducts. Clean ducts are key to maintaining an efficient heating system and the overall health of your home. When was the last time you cleaned your ductwork?
Duct Cleaning Done Right
For professional duct cleaning services, call The Green Janitor. Simply vacuuming isn't enough–you need to get deep down inside the ducts to remove dust, dirt, and accumulated debris. We use a specialized fiber-optic "snake" camera allows us to view the entirety of your HVAC ductwork, so you can trust us for a thorough clean. Once we've inspected your ducts, we'll review the video with you so that you can see for yourself the difference our duct cleaning service makes.
If we determine that your ducts need cleaning, we'll tackle the job using our Rotobrush system. The rotating brush scrubs the inside walls of the ducts, and the hose vacuums loosened dirt and debris away, leaving your ducts spotless. We will then treat your ducts with an eco-friendly (safe for humans and pets) anti-microbial fog to kill bacteria and prevent future growth.
Breathe easy this winter. Give us a call at (877) 248-6242 for your free video inspection.
Schedule today:
---