Soot Cleanup / Smoke & Fire / Puff-Back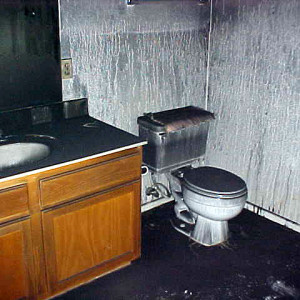 No force is more destructive to building interiors and exteriors than fire, smoke and soot. Unhealthy and unsightly soot left behind by a blaze or furnace blowback requires professional attention. Our team has years of experience in fire remediation, with the eco-friendly equipment to get the job done quickly, leaving as little environmental impact as possible. Soot cleanup must be thorough and done as quickly possible after the damage.
Our IICRC-Certified technicians are available 24/7 to clean remnants of fire from all surfaces and carpets, interiors and exteriors. We work with all insurance companies.
Call now for a free estimate
(877) 248-6242
Soot Cleanup to House Fires, We Do it All
We are a top choice for Hudson Valley fire cleanup because of our reputation for professional, affordable disaster remediation. We understand that fires present unique cleaning challenges, and we rise to meet those challenges with state-of-the-science techniques and equipment.
We understand that there's a huge psychological difference between a basement full of soot and a serious house fire. You can rest assured we've professionally handled dozens of fire disasters with patience, grace and understanding. We're happy to lend our cleaning staff and equipment as well as a shoulder to lean on during tough times like that. It's why we're usually the first person recommended when somebody asks their social network for references after a house fire.
---
Call (877) 248-6242 or contact us below: