Air Duct Cleaning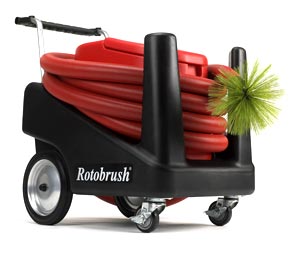 The Green Janitor is Hudson Valley duct cleaning at its best. We use the latest technology to assess and address your building's specific air duct cleaning needs.We will inspect your ducts with a specialized fiber-optic camera that operates inside of of your ducting. We will show you the video, and if they are clean, you don't need our service.  From the video you will see for yourself the difference our duct cleaning service makes.  We also treat your ducts with an eco-friendly (safe for humans and pets) anti-microbial fog that will kill bacteria and inhibit their regrowth. Breathe easy and enjoy a healthier, happier workplace or home.
Call now for free, high-tech video inspection of your ducts
(877) 248-6242
Don't get scammed by bait-and-switch cleaning companies. We've seen many "duct cleaners" advertising discounts that are too good to believe. Such companies will "clean" your HVAC duct system only so far as you can see inside them.  the equipment they use is inferior and incapable of reaching the far end of your vents. Parts of your ducts that are out of view remain dirty, though you are told the entire system has been cleaned with no way of checking to see for yourself.
Free HVAC Duct Cleaning Video Inspection
We verify our top-quality duct cleaning with you by taking before and after pictures of the ducts with a special fiber-optic "snake" camera. Among Ulster County and Dutchess County duct cleaning companies, you'd be hard pressed to find our brand of customer-friendly service at such affordable prices. We pride ourselves in offering the lowest possible rates and still use experienced service professionals and the latest technology.
Our high-quality, industrial-strength and eco-friendly equipment like our Rotobrush make quick work of your duct dirt and grime. Larger systems will take longer to clean, but generally speaking, we're in and out in a few hours.
---
Contact us now for a fast, free estimate: