Flood Cleanup / Water Damage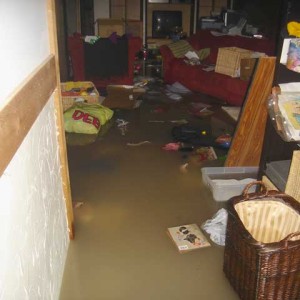 When water wreaks havoc on your building, we can help bring everything back to normal. Our team of water and flood cleanup professionals has been taking care of the Hudson Valley's floods, leaks, melted snow and ice, broken water heaters, frozen pipes and plumbing overflows for years.
Call now for a free estimate
(877) 248-6242
br>
Our IICRC-Certified technicians are available 24/7 to clean, deodorize and dry carpets, hardwood floors, drywall, building interiors and exteriors. We work with all insurance companies. Flood cleanup is something we have lots of experience, and smaller water damage jobs are tackled daily by our team.
Flood Cleanup for the Hudson Valley
With our unforgiving winters and flood-prone landscapes, water and flood damage is unfortunately common for homes and offices in the Hudson Valley. Fortunately, this has given us more experience than most in handling water-related emergency cleanup. As always, our eco-friendly approach means your building will be restored without an adverse impact on the environment.

When water strikes, we've got the tools and equipment, and most importantly, the people to put things back the way they were before you were knee-deep in a waterlogged mess.
---
Get a fast, free quote now: